Omnibus
Omnibus is the perfect research tool, delivering a unique combination of speed, quality, cost-effectiveness, and research expertise.
Our Omnibus survey solution is a multi-client, researcher-supported survey launched every day to a nationally representative sample of adults in the UK, Germany, France, Italy, US and Australia, with more markets to follow soon.
From $340
Start Your Project
Request a Demo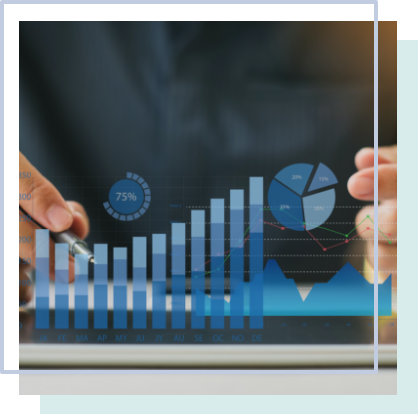 How it works
Incorporate your question(s) to Omnibus in a few simple steps

Our global experts validate wording and design to ensure the results delivered are smart, meaningful and relevant

Next-day user-friendly online dashboard reports reveal broad and deep market intelligence and actionable business insights

You make smart, agile decisions that drive your business forwards today, tomorrow and in the long-term
1
Expertise
Every question you submit will be validated by one of our global experts.
So, regardless of your research experience and the amount of support you require, you can be confident that your question(s) has been optimised to deliver the most reliable and meaningful results.
Build your survey entirely yourself or tap into our research expertise, spanning 45 years, at any or every stage of your project, from concept through to results interpretation.
2
Speed and simplicity
Build your survey in a few simple steps.
Access next day user-friendly, customisable online dashboard reporting (as data files and in PowerPoint decks). The reports are easy to understand and manipulate to facilitate smart, agile decision-making.
Secure buy-in from decision makers with up-to-the-minute, trustworthy, Ipsos-labelled market intelligence and business insights.
3
Cost-effectiveness
By sharing the costs of your survey infrastructure with other organisations, you drive your costs down significantly.
Our uniquely powerful research vehicle is available from as little as $340 per question.
4
Trustworthiness
Ipsos-labelled research is 100% trustworthy, thanks to our proven research methodologies, our robust technology platform and our high quality sampling.
All our respondents are qualified, genuine and engaged.
The representative national sample is robust and significant. Drilling down to specific respondent demographics and household information still returns statistically viable, meaningful results.
Coming soon...
* Global coverage - Available today in UK, Germany, France, Italy, US and Australia. Ipsos plans to roll out its Digital Omnibus solution to more markets, including UAE and a whole host of others will follow in 2021.
Start Your Omnibus Project
To learn more about our unique and powerful Omnibus tool, or just to have a confidential conversation about how market research can help your organisation, please get in contact with the Omnibus team at IpsosOmnibus@ipsos.com.
Start Your Project
Request a Demo
Whatever your research needs, we've got it covered… simply, effectively and globally*.